Oceanography Merit Badge

Saturday, October 3rd - Sunday, October 4th, Sandy Hook, New Jersey
For scouts not eligible to participate in Camp Sikorsky, we have an opportunity to earn the Oceanography Merit Badge. We'll travel to Sandy Hook, New Jersey where that state's Sea Grant Authority offers Oceanography and other merit badges specifically for Boy Scout troops. Check out this unique opportunity on the "activities" link above.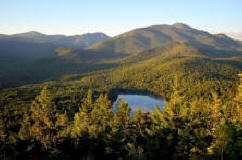 Sign up for Adirondack High Peaks Hiking
October 23rd - 25th, Adirondack Loj Lodge near Lake Placid, NY
One of the top adventures of the year is this weekend hiking
adventure in the Adirondack Mountains. We've reserved the
entire lodge, located in the middle of the High Peaks region, for
Friday night (10/23) and Saturday night (10/24). For more
information and to sign up, click on the "activities" link above.

Troop Dues are Due
The scouting year has kicked off to a great start with a lot of fun meetings and weekend activities. The annual troop dues for scouts help pay for all that we offer.
Our troop subsidize trip expenses, purchases merit badges, rank badges, BSA membership fees, camping equipment and other items or services.

2015 - 2016 Dues:
$175 per scout
$300 for 2 scouts in the same family
$375 for 3 or more scouts in the same family

Please send a check with your dues made out to Troop 76 to the Troop Treasurer

Year Round Campers
Only a few troop scouts have earned the Year Round Camping Patch for camping out every month of the year. If you attended Sequassen and the New Scout Campout, you've already earned two months. Keep going. Anyone interested should contact ASM Carlson.



Firewood Fundraiser
We need parents with pickup trucks to help move logs and wood for the
ongoing firewood fundraiser. Please contact Bill Griffin if you have a
truck. In addition, please let him know about any fallen trees or log
piles in town that may be possible sources of raw material.

Donate to the Boy Scouts for Free
Shop at Amazon by clicking on this link. 5% of your purchases (part
of Amazon's profit) will be donated to our Boy Scout branch, the Connecticut Yankee Council. The prices you pay for your Amazon purchases are the same and Council cannot identify the purchases of any visitor to the website through the link.

Stay on top of troop happenings by clicking on the "calendar" and "activities" links near the top of this page.