In light of the coronavirus, the Troop is determined to keep scouts advancing and involved
For example, we're looking at Merit Badges that can be earned at home and conducting meetings via Zoom. We're all looking forward to the day when we can once again have fun as a group, to go camping and enjoy other adventures. Troop 76 remains committed to providing an active scouting program that's run by scouts and supervised by adults.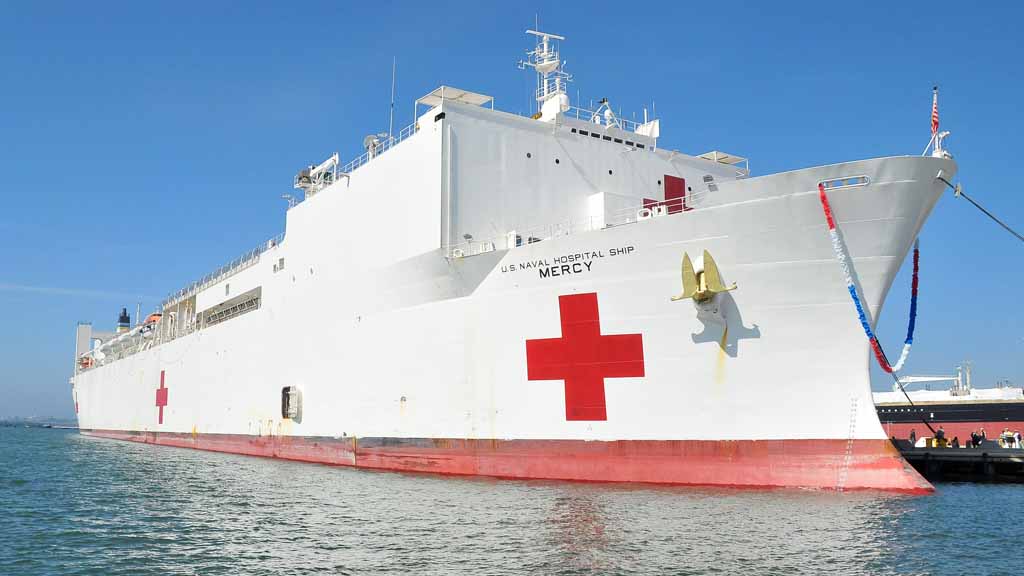 By the way...did you know that the two Captains of the USNS Mercy, the U.S. Navy Hospital ship docked in Los Angeles, are Eagle Scouts? And that the Scouts BSA Handbook is available for Kindle? Read about these and other stories on Bryan on Scouting, the official blog of scouting magazine.
Virtual Scout Meeting, Tuesday, April 7th
"Show up" for the Zoom meeting at 7:30 p.m. in your comfy clothes, bring your favorite dessert and chat with your fellow scouts and leaders. We'll be having two special guests talk to us about citizenship.

Info for the Zoom meeting is below. Parents please know that our Zoom platform is secure, participants have to be "let in" to the meeting. We should not have the Zoom issues that have been in the news recently. Scouts, please remember to mute yourself when you are on. No video or screenshots of the meeting

Zoom meeting info: Ridgefield Troop 76 is inviting you to a scheduled Zoom meeting.
Topic: Tuesday, 4/7, Troop Meeting
Time: Apr 7, 2020 07:30 PM Eastern Time (US and Canada)
Meeting ID: 218 192 0000
Earn an Eagle-required Merit Badge: Sustainability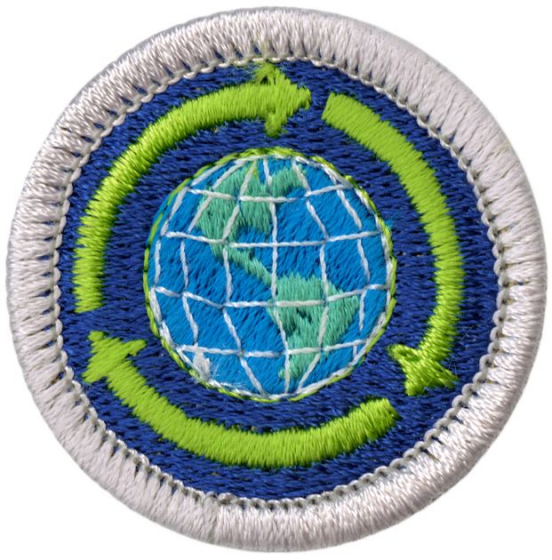 Scouts working on the Sustainability Merit Badge learn to conserve energy at home and think about how their food, housing, and consumption choices impact society at large. They make a plan to use the Earth's resources more wisely. They also learn how the Scout Law and the Scout Oath promote more sustainable communities.

Either Sustainability Merit Badge or Environmental Science Merit Badge is required for the rank of Eagle. Each Scout who signs up will be e-mailed a copy of the BSA booklet and accompanying worksheets.

Sign up here. Scouts meet weekly for three sessions to earn the badge: 4/9, 4/16 and 4/23 starting at 4:00 p.m. Completing pages of the worksheets before each workshop is required to participate. Signing up on-line also acts as your blue card request from Scoutmaster Breitenbach.

Out troop is fortunate to have Woodcock Nature Center educator Sam Nunes join Mrs. Hogan and Mrs. Carlson in moderating the discussions.
Recruiting Committee Needs Your Help
We're taking a different approach to recruit new scouts. We plan to reach out to local churches, community organizations and others to see if any boys are interested in joining Troop 76. If you have a contact in any of these organizations, please inform Scoutmaster Breitenbach. And our Recruiting Committee could use help, so contact Troop committee Chair Tiffany Carlson if you would like to join.

Financial Assistance
If a scout family is in need of financial assistance at any time, please contact Troop Committee Chair Tiffany Carlson. All financial assistance requests are kept strictly confidential.
BSA Today
Check out a new series of short videos from Boy Scouts of America about current topics.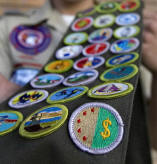 Merit Badge Counselors Needed
Our troop needs parents to become Merit Badge Counselors. We need counselors for the following Merit Badges: Citizenship in the Community, Nation, World, Environmental Science, Cooking, First Aid, Emergency Preparedness to just name a few. There are many many other badges as well. If you have any interest in becoming a Merit Badge Counselor, please reach out to SM Breitenbach.