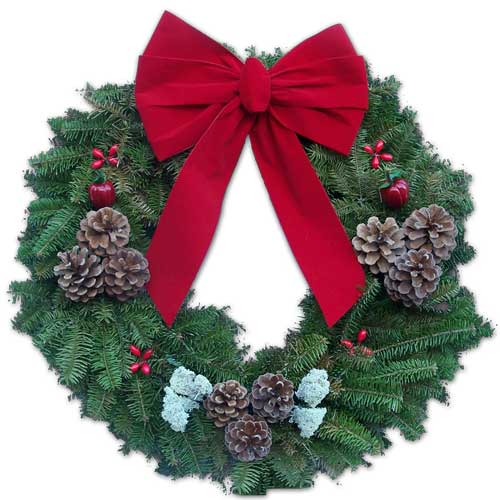 Wreath Sales 2015
Please remember to sign up on VolunteerSpot (link) for wreath sales. In addition to selling wreaths to their customers, scouts are required to sign up to sell wreaths at church or help distribute them to other scouts.

Please note, the first wreath delivery and pick up times have been changed. If you signed up for the first two shifts on 11/28 there is a new time. If there is a problem, please e-mail Mrs. Griffin. Overall details of the wreath sale are available here.

Donate to the Boy Scouts for Free
Shop at Amazon by clicking on this link. 5% of your purchases (part
of Amazon's profit) will be donated to our Boy Scout branch, the Connecticut Yankee Council. The prices you pay for your Amazon purchases are the same and Council cannot identify the purchases of any visitor to the website through the link.

Stay on top of troop happenings by clicking on the "calendar" and "activities" links near the top of this page.