Upcoming Meetings
Tuesday December 11th - Regular Troop Meeting
- Service Patrol No Nonsense, Parent Helper McDonough
- Annual Cookie Meeting Every year our Troop holds a Cookie Decorating Meeting. We decorate sugar cookies, plate them and donate them to many organizations in town. To make this a successful meeting, we need everyone's help! Please consider donating items to our meeting and signing up to help the decoration and plating of cookies. Sign up here to help/donate items.
- Basketry Merit Badge

Tuesday December 18th - Patrol Leader's Council (PLC)/ Board of Review
- Jesse Lee Carriage House at 7:00 p.m.
- Only scouts in leadership roles and uniformed leaders need to attend.
- Any scouts who have completed a rank AND have had a Scoutmaster conference should contact Mrs. Bazarian to be scheduled for a Board of Review.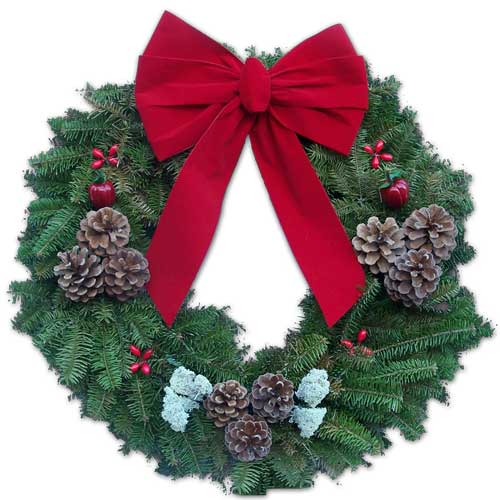 Troop Wreath Sales 2018
Congratulations to the scouts...and their families...for selling and distributing holiday wreaths. This successful fundraising drive will buy equipment, pay camping fees and other costs associated with our active troop. At an upcoming meeting, we'll be having drawings for special awards. Please contact Jodie Francis at troop76committee@gmail.com if you have any questions.
Service Projects
Scouts are required to volunteer 12 hours of community service each scouting year. You're encouraged to earn more. For the comprehensive list of opportunities, click on the "activities" link above.
BSA Today
Check out a new series of short videos from Boy Scouts of America about current topics.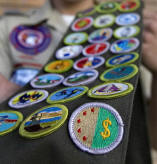 Merit Badge Counselors Needed
Our troop needs parents to become Merit Badge Counselors. We need counselors for the following Merit Badges: Citizenship in the Community, Nation, World, Environmental Science, Cooking, First Aid, Emergency Preparedness to just name a few. There are many many other badges as well. If you have any interest in becoming a Merit Badge Counselor, please reach out to SM Breitenbach.
The Planned Activities Calendar for the scouting year is available here. Please keep in mind that it may be revised.