Upcoming Meetings
Tuesday, February 25th - Patrol Leaders Council Meeting
- Only scouts in a leadership role and uniformed leaders need to attend.
- Any scout who has earned a new rank AND has completed a Scoutmaster Conference can email Mrs. Bazarian to schedule a Board of Review for this night. This will be our last chance for a Board of Review before our March Court of Honor!

Tuesday, March 3rd - Winter Court of Honor
A special gathering to honor the achievements of scouts. Details to be announced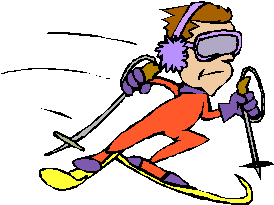 Annual Troop Ski Trip...Friday, Feb. 29th - Sunday, March 1st
DEADLINE for Ski Trip sign ups - Monday, February 24, by 10:00am.
For more information on this great trip, click on the "activities" link above
Recruiting Committee Needs Your Help
We're taking a different approach to recruit new scouts. We plan to reach out to local churches, community organizations and others to see if any boys are interested in joining Troop 76. If you have a contact in any of these organizations, please inform Scoutmaster Breitenbach. And our Recruiting Committee could use help, so contact Troop committee Chair Tiffany Carlson if you would like to join.

Financial Assistance
If a scout family is in need of financial assistance at any time, please contact Troop Committee Chair Tiffany Carlson. All financial assistance requests are kept strictly confidential.
BSA Today
Check out a new series of short videos from Boy Scouts of America about current topics.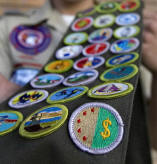 Merit Badge Counselors Needed
Our troop needs parents to become Merit Badge Counselors. We need counselors for the following Merit Badges: Citizenship in the Community, Nation, World, Environmental Science, Cooking, First Aid, Emergency Preparedness to just name a few. There are many many other badges as well. If you have any interest in becoming a Merit Badge Counselor, please reach out to SM Breitenbach.