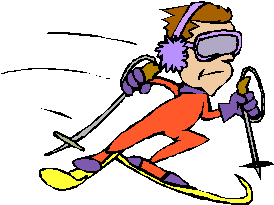 Annual Troop Ski Trip - This Weekend
Saturday, February 23rd - Sunday, February 24th

While trip details are available on a special web site, here are updates and important reminders.
> Official sign ups are closed. For late deciders, please send an e-mail to "PreparedForLife@icloud.com" if you'd like to go on the trip.
> All adults must have completed BSA Youth Protection Training (click here for the on-line course). Then e-mail the graduation certificate to Mrs. Keaveny (kskeaveny@yahoo.com)
> Before Scouts get on the bus this Saturday morning at 5:30, they must
- have a signed PERMISSION SLIP (download from the Ski Trip website)
- bring a helmet and skis/snowboard equipment (The troop will not arrange rentals at Stratton)
- review the Gear List (what to pack) on the Ski Trip web site. Please check your gear TWICE before you go to sleep on Friday night.
- check to see if you passed a BSA Swim Test in the last 12 months since we may have time to swim in the hotel's indoor pool on Saturday night. If you're not sure about
completing the swim test, please e-mail Mrs. Keaveny, kskeaveny@yahoo.com
- bring breakfast/snack for the morning bus ride if you don't plan to eat before. We won't be stopping for food on the way to Stratton.
- bring MONEY for lunches at Stratton (pricey) and dinner during the ride home on Sunday (fast food - not pricey)

SNOW SPORTS MERIT BADGE
If you are interested in working on this badge please e-mail ASM Carlson (PreparedForLife@icloud.com) and request Blue Card from Scoutmaster Breitenbach (scoutmaster@troop76.org).

CONDITIONS & FORECAST
In the past week, 21" of snow has fallen on Stratton, and expect and additional 5"-8" by Saturday night. (link to Stratton ski conditions) Temperatures will be low enough for snowmaking, if needed. Temperatures are forecast to be a cold 7 degrees at the summit on Saturday, and high in the 30s at the base on Sunday. There is a chance of rain Sunday, so bring waterproof Ski wear.

Remember: to attend the Ski Trip, scouts must have participated in Wreath Sales and have completed at least 6 hours of community service from July, 2018 - Feb., 2019. Scouts must have a completed permission slip before being allowed to board the bus. To download the required forms and sign up for this fun trip, please visit the Ski Trip Web Site.
See you at Jesse Lee at 5:30 Saturday morning - please do not be late.
Upcoming Meetings
Tuesday, Feb. 26th - Patrol Leaders Council/Board of Review
- 7:00 p.m. - Jesse Lee Carriage house
- Only scouts in leadership roles and uniformed leaders need to attend.
- Any scouts who have completed a rank AND have had a Scoutmaster conference should contact Mrs. Bazarian to be scheduled for a Board of Review.

Unless otherwise noted, all meetings will start at 7:30 p.m. in the Carriage House at Jesse Lee.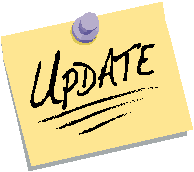 When should the Troop take our Really Really Big Trip?
Take an on-line poll and help us decide when we'll take our annual special year-end trip this year. (Last year's trip was canceled because school ended so late). There are three long weekend options for the trip:

June 20th - 23rd June 27th - 30th July 11th - July 14th

Please take the poll and choose the weekends that are best for you and your scout. Keep in mind that adult chaperones are needed to make the trip successful. Please let us know the your best weekend so we can make plans. Any questions, please contact Troop Committee Chair Jodie Francis or Scoutmaster Breitenbach.
Service Projects
Scouts are required to volunteer 12 hours of community service each scouting year. You're encouraged to earn more. For the comprehensive list of opportunities, click on the "activities" link above.
BSA Today
Check out a new series of short videos from Boy Scouts of America about current topics.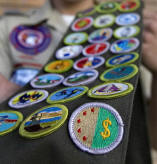 Merit Badge Counselors Needed
Our troop needs parents to become Merit Badge Counselors. We need counselors for the following Merit Badges: Citizenship in the Community, Nation, World, Environmental Science, Cooking, First Aid, Emergency Preparedness to just name a few. There are many many other badges as well. If you have any interest in becoming a Merit Badge Counselor, please reach out to SM Breitenbach.
The Planned Activities Calendar for the scouting year is available here. Please keep in mind that it may be revised.