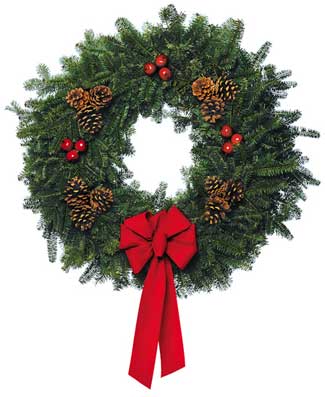 Wreath Sales Wrap-Up
The troop thanks scouts for selling wreaths/roping and parents for their support. (Think of the pine needles in your car as "souvenirs".) Please turn in your money, order forms and sales kits at next Tuesday's meeting on December 17th. We'll recognize your efforts and hold the raffle for the top sellers.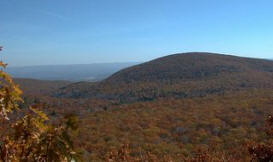 Hike the Highest Peak in Connecticut
Join your friends this Saturday, Dec. 14th on a day-hike
to a beautiful part of the state. Parents are encouraged
to join in. Read all about it by clicking on the
"activities" link above.

If Saturday's weather forecast is questionable, the
decision to cancel will be made Thursday evening.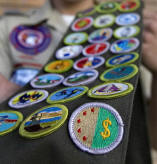 Merit Badge College 2014
Connecticut Yankee Council is once again offering an opportunity for scouts First Class and above (as of December 14) to earn three merit badges over the course of four Saturdays; 1/25, 2/1, 2/8, 2/22 (snow make-up 3/1). Classes take place in Wallingford, Connecticut from 9:00 a.m. - Noon. Price is $20 and includes merit badge books.
Click on the "activities" link above for more information.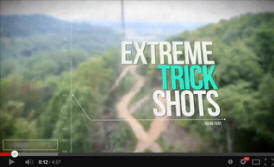 Most Viewed Scouting Video
Extreme Trick Shots visited BSA's newest high
adventure camp, The Summit. The result was a video
that's hard to believe. To watch, click on the left screen
shot and scroll down the page.

Community Service Projects
We've arranged a variety of service projects in the weeks ahead. So click on the "activities" link above, decide how you wish to help the community and sign up. Remember, scouts need at least six service hours between the Ski Trip and the Big Trip. Read our policy here.

Stay on top of the schedule by clicking on the "calendar" and "activities" links near the top of this page.