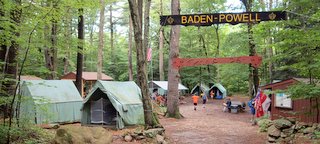 Summer Camp...Sign Up Now

Join your friends for a fun week at Camp Saquassen, near Torrington, Conn., from Sunday, July 15th to Saturday, July 21st.

Earn merit badges and enjoy lots of great activities. Please sign up here.

Upcoming Meetings
Tuesday April 24th
PLC Meeting/Board of Review - 7:00 p.m.
- Only uniformed leaders and scouts in leadership roles need to attend.
- If a scout has completed his Scoutmaster Conference for rank advancement, please contact Mrs. Bazarian to schedule your Board of Review.
- If you are requesting a Board of Review - Scouts must be the ones to reach out to Mrs. Bazarian.
Backcamping and Camping Outing
April 27th - 29th
Details are being planned.
Sign up here.
Sturges Camporee
5/18-5/19
This is an annual weekend service/camping outing to help maintain Ridgefield's Sturges Park. All scout troops in town are invited to particpate. Details to follow.
Parent Help is Needed for the following Meetings/Trips:
April 17th, May 1st, May 8th, May 15th, May 22nd
The Big Trip

Please email Jana Hogan if you can help.


Parents: Get Involved
Adult volunteers help scouts...your sons...become successful, independent and morally strong adults. By volunteering, you'll offer scouts a strong program. So please contact Troop Committee Chair Jodie Francis. The troop thanks all parents and adults who have offered their time to help with Troop 76 meetings and activities.
Planned Activities Calendar for this scouting year is here.