Upcoming Meetings
Tuesday January 21st - Racing Meeting
- A fun meeting at Grand Prix Racing Mt Kisco (GPNY). Enjoy indoor cart racing, bowling and or try your skills at the new Ninja course. The scout price to participate is $15. Each driver will get two turns on the racetrack and unlimited access to the other amenities.

Deadline to sign up (link) was Sunday, January 19th at 10:00 p.m. Participating scouts who have signed up can get a ride to Grand Prix catch from Jesse Lee if needed. If you need a ride, meet at 5:55 p.m. for a prompt departure at 6:00 p.m. Alternatively, parents (or Scouts who drive) may go directly to Grand Prix for the 6:30 p.m. group check-in. (Remember, Connecticut drivers under 18 are restricted to transporting only parents, guardians or adults 20 years of age and older.)
The troop must check-in as a group. Adult drivers will return Scouts to their home by 9:00 p.m. Please download and have signed both the Troop Permission Slip and GPNY Liability Waiver which are REQUIRED for scouts to participate. PARENTS - if you or non-Scout siblings wish to race it will be at the customary rate GPNY that charges. The facility is located at 333 North Bedford Road, Mount Kisco, New York 10549. Its phone is 914-241-3131

Tuesday January January 28th - Patrol Leaders Council Meeting - 7:00 p.m.
- Only scouts in a leadership role and uniformed leaders need to attend.
- Any scout who has earned a new rank AND has completed a Scoutmaster Conference can email Mrs. Bazarian to schedule a Board of Review for this night.
Unless otherwise noted, all meetings will begin at 7:30 p.m. in the Carriage House at Jesse Lee.
January/February Camp Out
We will be able to take care of two camping months in one weekend. For details, click on the "activities" link above.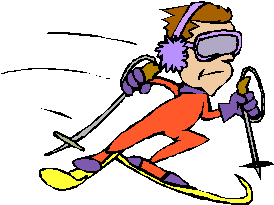 Annual Troop Ski Trip...Friday, Feb. 29th - Sunday, March 1st.
For more information, click on the "activities" link above
Recruiting Committee Needs Your Help
We're taking a different approach to recruit new scouts. We plan to reach out to local churches, community organizations and others to see if any boys are interested in joining Troop 76. If you have a contact in any of these organizations, please inform Scoutmaster Breitenbach. And our Recruiting Committee could use help, so contact Troop committee Chair Tiffany Carlson if you would like to join.

Financial Assistance
If a scout family is in need of financial assistance at any time, please contact Troop Committee Chair Tiffany Carlson. All financial assistance requests are kept strictly confidential.
BSA Today
Check out a new series of short videos from Boy Scouts of America about current topics.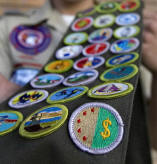 Merit Badge Counselors Needed
Our troop needs parents to become Merit Badge Counselors. We need counselors for the following Merit Badges: Citizenship in the Community, Nation, World, Environmental Science, Cooking, First Aid, Emergency Preparedness to just name a few. There are many many other badges as well. If you have any interest in becoming a Merit Badge Counselor, please reach out to SM Breitenbach.