Upcoming Meeting
Tuesday November 20th - Regular Troop Meeting
- Service Patrol Still Abandoned, Parent Helper: Natarajan
- Cooking Competition

Tuesday November 27th - Patrol Leader's Council (PLC)/Board of Review
- Jesse Lee Carriage House 7:00 p.m.
- Only scouts in leadership roles and uniformed leaders need to attend.
- Any scouts who have completed a rank AND have had a Scoutmaster conference should contact Mrs. Bazarian to be scheduled for a Board of Review.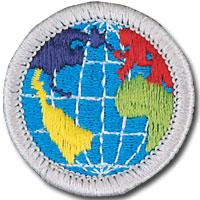 Citizenship in the World Merit Badge
Mrs. Hogan and Mrs. Bagal are offering the Citizenship in the World Merit Badge. If you are interested in earning this Eagle Required badge, please email SM Breitenbach requesting a blue card then reach out to Mrs. Hogan and Mrs. Bagal. Younger scouts may want to wait before to taking this badge since it's more difficult and involved than most.
Troop Wreath Sales 2018
Thank you for participating in our only fundraiser for the year. The money we raise for the troop will be used to help pay for activities and purchase equipment.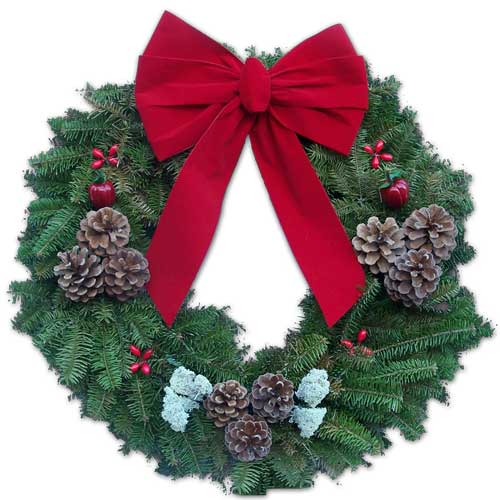 Your participation also qualifies you to win top salesman awards and enters you into the salesmanship raffle. The more wreaths and roping you sell, the more raffle tickets you will earn. This will improve your chance to earn one of three $25.00 Amazon gift cards. Good luck!
Sales orders have been completed. Please remember that all scouts need to meet their minimum sales quota of $375.00 per scout, $625.00 for 2 scouts and $700.00 for 3 or more scouts. Also, scouts are required to complete at least one working shift either for wreath delivery or church sales. Please note that when signing up for church sales, an adult must accompany their scout for the church sales. To sign up for one of those shifts, please click here.
Downloads: Wreath Sales Overview and Directions (.pdf file)
Order Form (Word document)
Sales Flyer with Pricing (.pdf file)
Service Projects
Scouts are required to volunteer 12 hours of community service each scouting year. You're encouraged to earn more. For the comprehensive list of opportunities, click on the "activities" link above.
Fundraising Requirements:
Troop 76 has one fundraiser, the Holiday Wreath Sale in the late Fall. Every scouting family is required to participate. Wreath Sales Requirements: Every Scout is asked to sell a set dollar amount (to be determioned) of wreaths, and fill a working shift with a parent either at Jesse Lee on the day of wreath delivery or to sell wreaths at the Church Sales (Jesse Lee or St. Mary's). Please contact Jodie Francis at troop76committee@gmail.com if you have any questions.
BSA Today
Check out a new series of short videos from Boy Scouts of America about current topics.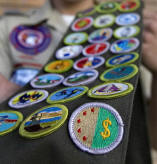 Merit Badge Counselors Needed
Our troop needs parents to become Merit Badge Counselors. We need counselors for the following Merit Badges: Citizenship in the Community, Nation, World, Environmental Science, Cooking, First Aid, Emergency Preparedness to just name a few. There are many many other badges as well. If you have any interest in becoming a Merit Badge Counselor, please reach out to SM Breitenbach.
The Planned Activities Calendar for the scouting year is available here. Please keep in mind that it may be revised.